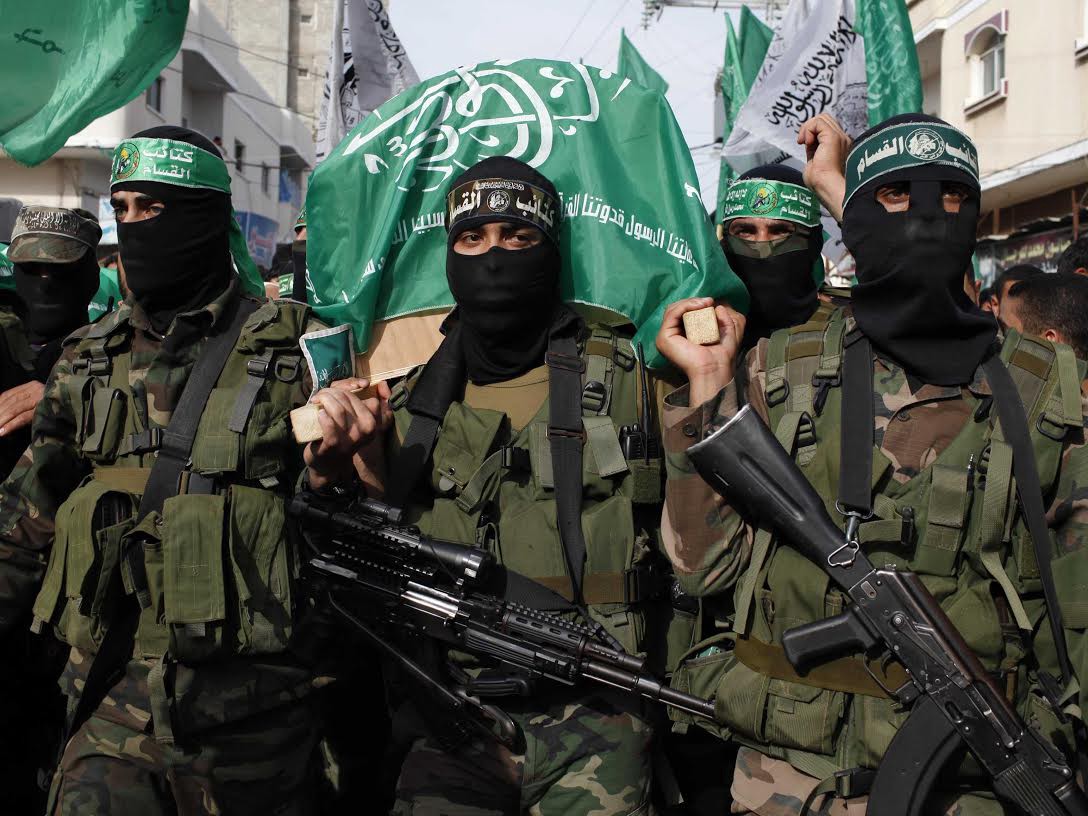 Several groups in the anti-Israel boycott, divest and sanction (BDS) movement operating in the United States have ties to Palestinian groups on the U.S. State Department's list of designated terrorist organizations, a Daily Caller News Foundation investigation has found.
The BDS movement aims to politically and economically isolate Israel at the international level in order to advance Palestinian political objectives.
Ties between BDS organizations operating in the U.S. and Palestinian terror groups include: BDS leaders coordinating with the Popular Front for the Liberation of Palestine (PFLP), officials in BDS groups whipping up public support for terrorists, and a U.S. nonprofit reportedly facilitating tax exempt donations to a Palestinian coalition that includes multiple terrorist organizations.
Samidoun is a pro-BDS Palestinian activist group operating internationally, including within the U.S. The group has extensive ties with the PFLP, TheDCNF's investigation found.
The PFLP has been on the State Department's list of foreign terrorist organizations since 1997 and its members have claimed responsibility for two different Jerusalem terror attacks in the last five years.
Both Samidoun's international coordinator, Charlotte Kates, and its European coordinator, Mohammed Khatib, are PFLP members and have represented the terrorist group abroad, according to the PFLP's website. The Palestinian Information Center, a Hamas-linked news agency, also identified Khatib as a PFLP spokesman.
Samidoun events have regularly featured the PFLP's flag, and the activist group's campaigns often overlap with the PFLP's interests.
Samidoun celebrated the PFLP's 50th anniversary in December 2017 with a rally in New York City that featured a videotaped message from Leila Khaled, a PFLP official who hijacked a plane in 1969. Khaled and her fellow hijacker reportedly believed the Israeli ambassador to the U.S. was on board.
Kates and Samidoun have worked closely with Palestinian activist Khaled Barakat, who heads the International Campaign to Free Ahmad Saadat, TheDCNF found. Barakat, too, is a PFLP member, according to the PFLP.
Saadat is a PFLP leader who was sentenced to 30 years in Israeli prison in December 2008 for his leadership role in the terrorist organization. The judges at Saadat's sentencing said his actions indicated "that he initiated and participated in military activity with the aim of killing innocent people."
The PFLP is open about its coordination with Samidoun in its Arabic-language publications, though the terrorist organization is more cautious in its English-language publication.
Samidoun and Barakat's organization appear to be two separate entities, though Samidoun identified Barakat as one of its activists in 2013, regularly publishes Barakat's columns and organizes events in coordination with his group.
The two organizations, for example, teamed up in January for a protest in New York City demanding Saadat's release.
In June 2018, a delegation, including Barakat, Kates and a PFLP official, delivered a letter from Saadat to Venezuelan dictator Nicolas Maduro, Samidoun announced in a Facebook post.